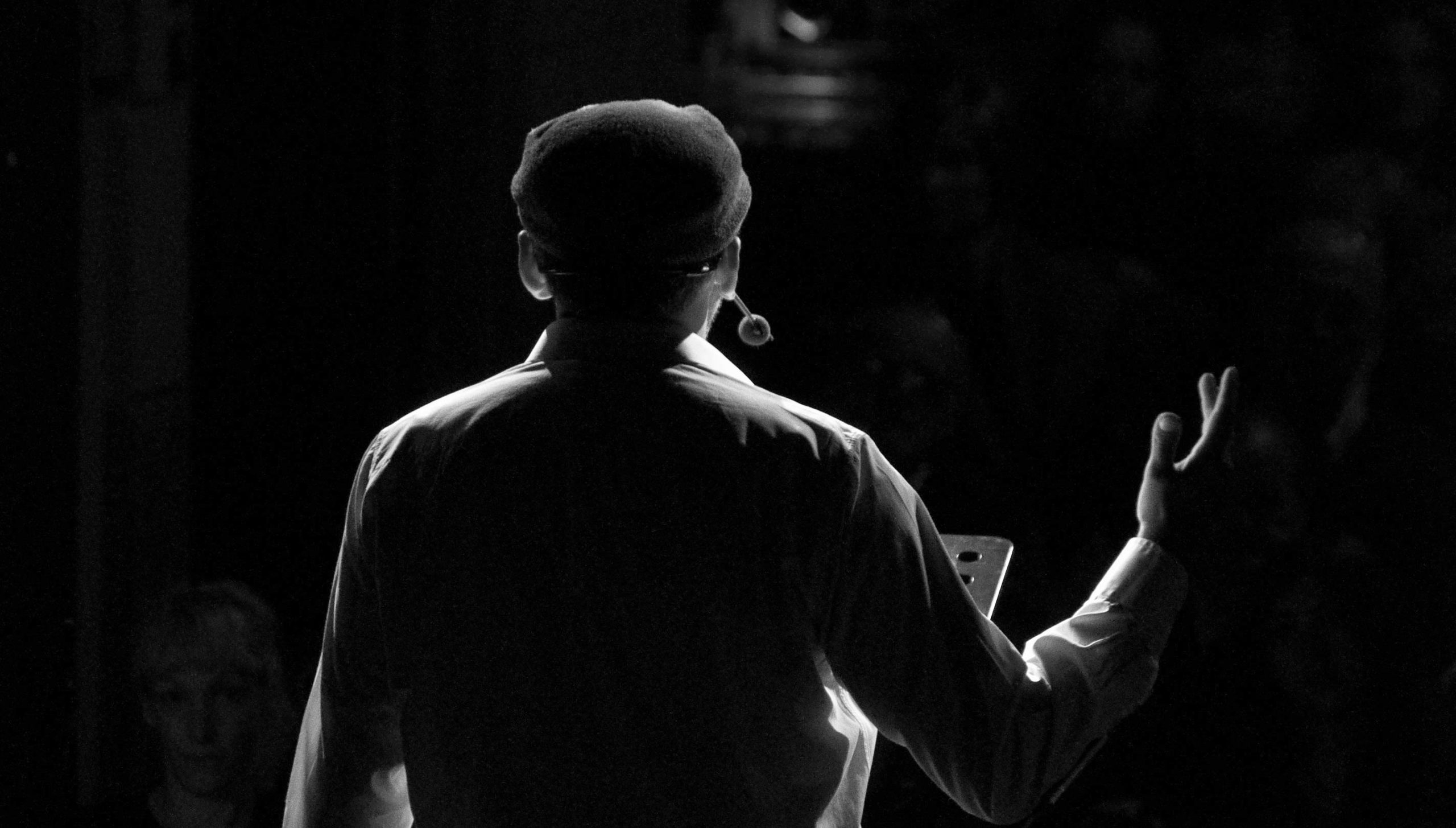 Producing New Work so that Some Exquisite Voices Are Heard
I've always found it exciting to be around new work and have based my career around that excitement. So when I got a call out of the blue from Jonathan Brielle with an idea to get original musicals made, I felt an instant connection with the project. Musicals are one of this country's great art forms, and it's so important new work continues to be produced.
But also of great importance to me, both professionally as well as personally, is that voices that have a lot to say and sing within in the lens of musical theater have the chance to do so. Companies like Vala and HMS have the capacity to help make that happen. So for everyone working on this project, we're taking the opportunity that these moments create so that some exquisite voices that have not been listened to before can finally be heard. And bringing our collective business sensibilities to this process, so that original work can get heard no matter who is making it, was central to me.
Being Ready When Lightning Strikes
The opportunity to be a part of new work from the beginning is one of my favorite parts of the work we do at HMS, and because it's central to Vala's mission, this is a no-brainer. Normally, when HMS works with Broadway musicals or tours, we're brought in to work with a show not only long after it's been written but when it's deep into its production. Our job there is to come see it, consult with the producing team, and then capture it the next day, load out and start editing. We love doing that, and there's a real art to that, but sometimes it can feel more like craft.
With Vala, we'll get to do what we've often done for our documentary work and be present to creative brainstorms. We'll have a chance to capture the creative lighting as it strikes. The challenge there is, how do you set yourself up for success to be ready so that when lightning strikes you capture it? Because lightning tends not to take orders from TV people.
And as we observe and capture them telling their stories, we'll have a chance to not only present those captures but also do some behind the scenes storytelling about how these stories were made. That's an artform in and of itself. You can't just assume that you can assemble cool moments or present footage in chronological order. We must be quality storytellers every bit as much as the talented folks creating these new musicals.
At Vala, there's an opportunity to be around many new shows from the first point of creation, to connect with the authors as the work is being made and see how that might inform how those shows might be presented. The process is similar to some of the broadcast projects we've done where we're tracking the full process through the first day of rehearsal to opening night. We'll get deeply behind the scenes to explore how this new work is created. The overall concert is familiar to us, but the setting is new. Vala is giving us a great space to play in.
Finding Those Moments When the Body Leans In
It's a beautifully tender process, making new work. We do it at HMS, we've documented others doing it, and it's what we do as a mission at Lookingglass, the Chicago theater company where I'm an artistic associate.
Creating is so vulnerable. So is being in the audience. At Lookingglass we have a mission to change, charge and empower our audiences. We certainly want to do that for Vala audiences. There is nothing that replaces the live theatergoing experience, for sure, and HMS' job is not just to shoot and edit these projects but, even more so, advocate for the audience experience, to make sure that the performance and audience experiences go hand in hand.
At that excites me, because while as a creative I'm always worried that my skill sets will depart me exactly at the moment I need them, one thing I tend to do pretty well most of the time is to be an audience member, be someone who arrives ready to listen and respond. Even as I sit in my seat, I try to pay attention to how my body reacts and moves, how my mind is focusing, how I'm watching things. When am I leaning in? Why am I leaning in?
And while watching this way gives me a sense of a show's identity and a production's philosophy, I also try to record it in my mind, and look at it as a sort of "first capture," so that I can start working with my team to figure out a way to offer an audience experience to people watching on their screens. That experience is akin to seeing a great show and wanting to tell a few million of your closest friends all about it.
That's what Vala is all about, and that's the opportunity Vala is giving HMS: make new work about new work and come up with smart ways to present it to make it a great experience for viewers and a viable business for Vala.
Jonathan and the Vala team have a genuinely thoughtful and innovative way of making work and doing business. He's come up with models that had never occurred to me before, which, if you honor the ensemble ethics of "it's all about the story" and "best idea in the room wins," is why you're always trying to get into rooms with people who think differently and know stuff you don't.
I think that's going to bring out the best in all of us creatively. The ideas fueling Vala constitute an invitation for everyone involved to get brave and vulnerable, to say, here's some beautiful work we've seen, here's some stuff that we're making, we like it a lot, and we hope you like it too.